Penetration Testing
Just one of a range of measures testing your security, to thwart cyber crime.
What is Penetration Testing?
Penetration testing aims to evaluate the cyber risk to an IT infrastructure by safely trying to exploit a system's weaknesses. Our in-depth scanning process and methodology is one of the essential high-end security solutions we provide to fully protect your network from attack.
Cyber crime attacks of catastrophic global proportions continue to mount a relentless assault against unsecured websites and applications. Today, an estimated 9 records are hacked into every second, according to a Verizon study of security breaches. Can you be sure that your system has not been compromised?
The primary goal is to probe and find network security vulnerabilities in specific target areas within your system by:
Our advanced technology outwits those that try to use the same, to infiltrate yours.
System susceptibility forms a core part of our extensive ethical hacking service. Designed to keep you and your information safe, and online criminal activity at bay.  It also helps to meet the requirements of UK Government Departments, MoD and NHS when bidding for contracts.
For maximum information security we put your entire computer network to the test.  Our penetration testing scrutinises places you don't want cyber criminals to get to.
Our Penetration Testing Process
Accurately pinpoints flaws
From the start of the process and throughout, our cyber security experts will unleash a formidable arsenal of penetration testing tools used exclusively to combat cyber crime hacking and computer attack techniques. The primary focus is to accurately pinpoint flaws, which once exposed, can be exploited to compromise your website or web applications.
A key part of our penetration testing strategy is to take safe control of underlying databases where protection of your sensitive information may need to be urgently put into place.
Once we've uncovered any vulnerability and threats to network security, we help you plug the gaps to prevent any breaches network-wide, keeping cyber criminals out and with nowhere to go.
Automated and Manual penetration methods
WeSeeNow identifies weaknesses that may be difficult or impossible to detect by just automated network or application scanning software, alone.
The design of web applications to be secure is no longer enough to prevent a security risk of attack. To ensure a complete verification of accuracy now demands both automated and manual methods of intensive investigation and analysis.
Tailored reconnaissance
Our process of tailored reconnaissance to discover relevant information includes a number of essential actions, such as vulnerability scanning and system research, client applications, log-ins and fingerprinting.
Combining technology with human back-up in business intelligence cannot be undervalued. WeSeeNow's many years experience and forward thinking brings expert knowledge to the methodology of testing for logic flaws in all types of cyber attacks.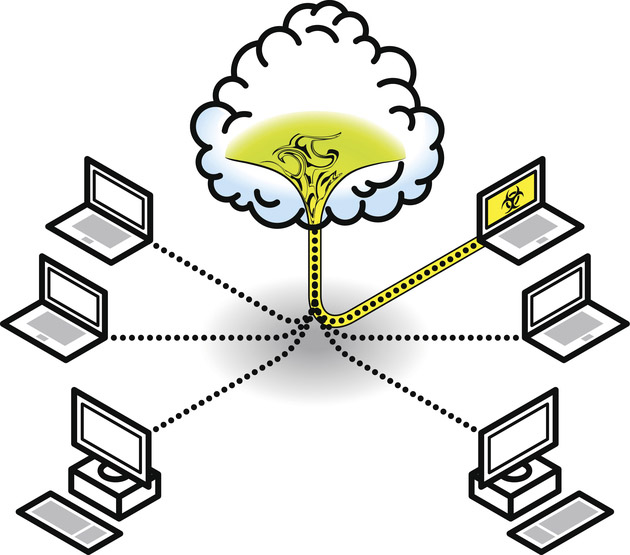 One successful breach of any part of your computer network can be all it takes to compromise information contained anywhere across your system. This can be disastrous.
With this in mind, WeSeeNow's penetration testing ruthlessly interrogates your technology to find:
How deep an intruder can get inside your network
How much information can be taken
Any detection of future cyber threats to both your internal and external network is the first step in uncovering that single vulnerability.
The second and most important step is to exploit that vulnerability and make it safe.
Web Service and Web Application Penetration Testing
Evaluating the threat to your web service involves professional, automated data analysis tools to uncover potential weaknesses.
Assessment of web applications requires a more robust approach, including:
Configuration analysis of the server/infrastructure hosting the web application
Managing all interaction controls between a user and the web application, from user authentication to log out.
Authorisation testing which occurs after a successful authentication
Data Input Validation responsible for almost all of the major vulnerabilities in web applications
Your Penetration Test Report and Risk Rating
Once our Penetration Team have completed an exhaustive series of forensic scans and manual testing, we will supply you with a full, detailed report, together with our recommendation for remediation.
Each and every weak spot will be described, including how we successfully exploited the revealed danger areas, which are given an individual risk rating, as shown below:
Vulnerability Risk Levels
CRITICAL: A very high threat to a company's data, which should be fixed as a top-priority. Red flagged areas would allow a hacker to completely compromise the environment or cause other serious impacts to the security of the application.
HIGH: Should be considered a top priority for mitigation. The most severe issues are generally identified as potentially causing an immediate security concern to the enterprise.
MEDIUM: A lower priority, which should still be promptly remediated. The areas identified will allow moderate breaches but with less impact upon the environment.
LOW: Minimal risk that still presents a real impact to the environment. These areas should only be addressed after the HIGH and MEDIUM issues are resolved.
INFORMATIONAL: Negative impact upon the environment by themselves. However, access can provide an attacker with information to exploit other vulnerable touch points.
Best Practice System Retesting
Remediation: Advice and assistance offered throughout is inclusive within the testing process and pricing. Remediation fixes are additional.
Penetration Retesting: Our complete retest procedure double checks to ensure all security gaps have been fixed and no other flaws have crept in.
Annual Retesting: Annual penetration retesting is strongly recommended to ensure your system remains protected. Any major additions or changes to your web application should undergo a retest as soon as possible after the event.
Need some advice from our Pen Testing team?
Fill out the form and we'll get straight back to you