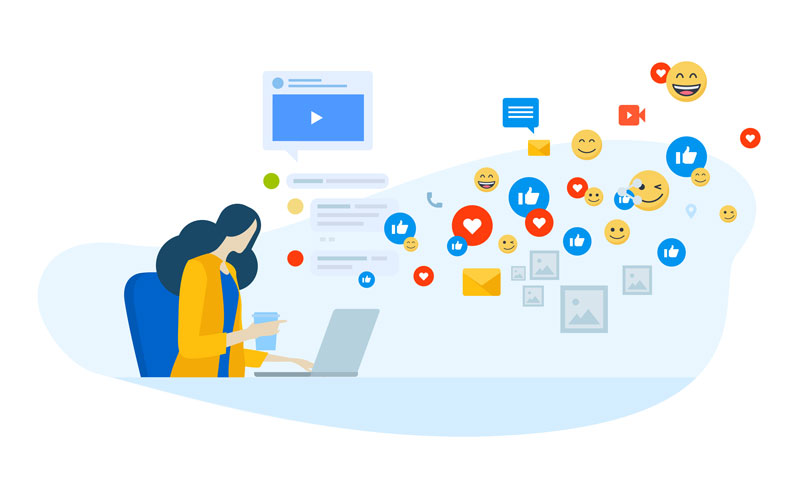 The Pandemic: Why Customer Loyalty Matters
Lockdown felt like a disaster for many people and businesses, so maintaining customer loyalty mattered even more. People were forced to stay at home, non-essential shops closed, and people feared for their livelihood. It is easy to understand why this resulted in a degree of pessimism within small- and medium-sized enterprises (SMEs) loyalty.
A survey by McKinsey found that more than 90% of businesses perceived the UK economy to be weak, 34% perceived the economy as very weak and 18% at extremely weak. 80% of those surveyed claimed to have seen a negative impact on revenue since Covid-19 restrictions.
Loyalty , the silver lining
Yet, there is room for optimism. With most risk and threat in business, there is often an opportunity and a means of capitalising on your strengths. During the lockdown, people were compelled to support local business. There was a genuine sense of community, as customers looked to use the shop on the corner, or the delivery service from the pub.
From recommending a small business to a friend through to purchasing vouchers, people sought to help where they could.
This shift to local during lockdown is a significant opportunity if SME leaders can lock in this new and thriving customer base. Yet, retaining new clients and establishing loyalty is no small challenge.  So, working with an IT Company in London to guide you through the technical aspects, you will be supporting another local business.
Learning the Customer Loyalty Lessons
The route to cementing this new customer-base begins with understanding why people turned to local businesses. You will probably learn most from reviewing why your delivery service and in-person services made such a difference to your customers' lives. We can guess the thoughts and emotions of the community, assuming that isolation left people more acutely aware of the need for connection.
However, rather than guessing it might be better to use Net Promoter Score (NPS) software to garner more accurate responses. Using a specialised NPS software tool will help you accurately measure the impression you are making with your customers and then design meaningful action as a result. You can collect feedback from those customers who chose you during lockdown and seek to understand what would inspire loyalty.
It might be that you learn something simple, like your compliment slip in your delivery box was a moment of friendliness in the consumer's day. If this is the case, you know that your lockdown strategy will deliver loyal customers if you can continue to leverage this need in your market. Alternatively, people may have found out spending a little bit more offers a whole lot more quality and this is something you can market across your channels.
Communicate and show gratitude
It is likely the local community wanted your business to survive the hardship. They made a conscious choice to help. If you communicated your plans for how to thrive in the pandemic, then you invited people to support you. If they then offered this support, expressing your gratitude for this loyalty in a difficult time will work wonders for retaining a loyal customer.
Social media marketing is one of your strongest assets for telling your lockdown story. You could craft a behind-the-scenes story about what you are doing as a small business and thanking those customers who stepped in to make it work. People will likely want to continue to be a part of something bigger and to feel like they can make a difference. Using your social media story could fulfil this need and then prompt loyalty in your product and services.
Reflection
While the future feels uncertain and we may fear the upcoming months, there are opportunities to strengthen your bonds with your community. Making the most of people's desire to help and support you, and showing them the appropriate gratitude in return, could lead to an established customer-base long after Covid-19 has passed.