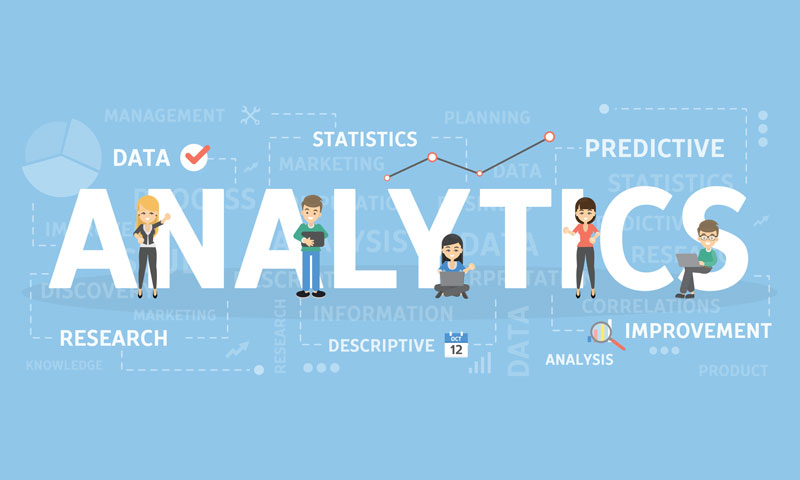 Google Analytics – Top three tools to make sense it
Understanding what is going on behind the scenes of your website, with a tool like Google Analytics, is the key to understanding your customers and what they want, and how to improve your business. For e-commerce businesses, you can see which products get the most views and which are ignored and you can track a customer's steps throughout your site so you can understand how they are using your navigation systems.
But even for those businesses that do not sell directly through their website, Google Analytics can be invaluable. You can find out which pages your prospects spend most of their time on, which they tend to land on, and which pages lead them to exit your site entirely.
It's a no-brainer, but many people are intimidated by Google Analytics or frustrated with how it works. Thankfully, there are tools that are designed to help you to get further under the Analytics bonnet, giving you a glimpse of the fascinating behaviours of those on your website. Here are three of them:
Google Analytics Add-on – Supermetrics
If you're familiar with the "official" Google Analytics Add-on tools, then you can think of Supermetrics as the supercharged version. While the official Add-on is specifically for Google Sheets, Supermetrics has different products, although there's a distinct possibility that the Google Sheets version is the most popular one.
If you aren't familiar with the GA Add-on, then Supermetrics is basically a tool which pulls data from Google Analytics into Google Sheets where you can slice, dice and analyse it.
Supermetrics is a freemium product. With the free version, you are limited to 100 queries per day and 100 rows per query. Upgrading removes these limits and it allows you to import data from a variety of other sources as well as Google Analytics. You also get to fresh the data automatically and send out emails and there is a feature to prevent sampling.
For completeness, if you're going to get the most out of Supermetrics (or the "official" Google Analytics Add-on) then you need to understand how to use Google Sheets and it's very helpful to understand how to expand its functionality with further add-ons. Even though Google Sheets may initially come across as the poor relation of Microsoft's Excel, it actually has a huge range of "beneath-the-bonnet" functionality just waiting to be explored.
PII Viewer
This may an inaccurately named tool since its purpose is to deal with the fact that you absolutely must not send Personally Identifiable Information (PII) to Google Analytics. You can, however, send a unique user ID in a custom dimension. You can also use PII Viewer to map the user ID stored in Google Analytics to the locally-stored PII.
PII Viewer certainly isn't the only way to achieve this, but it is a very elegant and convenient one. You can save yourself the effort of building a custom integration and just reference a CSV-file which points to the relevant data. Obviously, keep GDPR in mind at all times.
GA Debugger
This is a Chrome extension. Its main attraction is that it allows you to activate the debugging version of analytics.js without forcing you to change your tracking code. In other words, it allows you to debug your own sites. As a bonus, it also allows you to see how other sites approach Google Analytics tracking with analytics.js. There are plenty of other debugging tools out there, but this one stands out for its combination of being free to use and having solid functionality as well as a user-friendly interface.
Honourable mentions to
Wasp – allows you to debug all kinds of scripts including GA tracking issues
Google Tag Manager- great for sorting tagging issues
Google Tag Manager Injector – prepare your tagging in advance and make sure you have it right before you go live (or just use it to improve your skills and/or to train others).