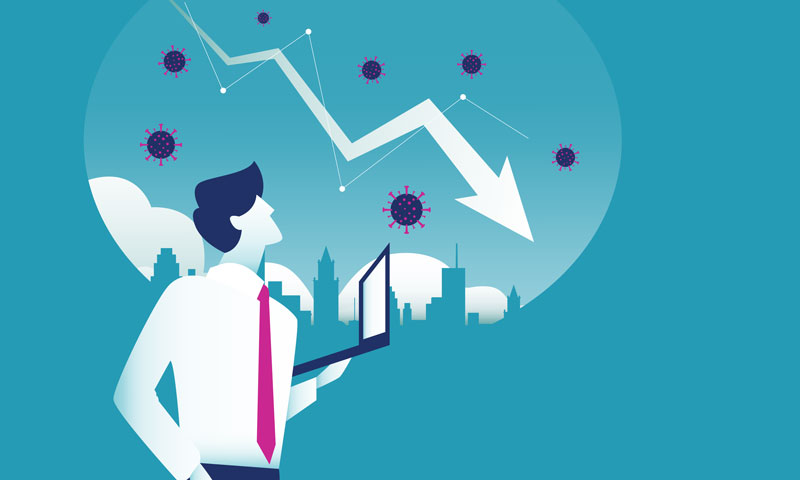 SMEs : Financing & Outsourcing Challenges
Nobody could have predicted the events of 2020 and the challenges it posed for SME Business. Even science fiction scriptwriters might have struggled to make people believe in a global pandemic at a time of regulatory uncertainty caused by Brexit and a significant downturn in the economy as a result. The lockdown alone, if this was all that small- and medium-sized enterprises (SMEs) had to cope with, would have been devastating. For most, these few months of lockdown meant no footfall and no consumer confidence.
Uncertainty is certainly no friend of SMEs, yet the only thing certain about 2020 is that there is no certainty. Events continue to change day by day; and many would argue that the government's lack of clarity on what we are going through is not helping.
The message from SMEs
MarketFinance completed a survey in which 2000 businesses in the UK were asked about the Bounce Back loan. Most companies reported that they had little left of the initial loan and the amount would likely last them to the end of the month. With the recent announcement that restrictions are likely to be in place for at least six months, SMEs are running on empty with little sign of a return to any sort of routine.
The deadline to apply for a refinancing of the Bounce Back loan, called CBILS (Coronavirus Business Interruption Support), is at the end of this month. The same survey found that few businesses were aware of this deadline. This lack of knowledge could be devastating to cash flow. It seems likely that few SMEs would be able to sustain businesses and may not see the end of the year.
So, let's capture the desperate position in brief: Brexit is causing fear as a no-deal exit poses an existential risk for some SMEs. So, even if everything in the world was normal apart from this looming deadline, SMEs would still be worried. Add the loan money running low and poor knowledge of further support. Then, the fact that many of the SMEs will face some devastating financials, as they only hit about 50% of 2019 revenue numbers.
It is not all bad news. It is promising to see that 6% have already paid back the Bounce Back loan. Also, 29% used the loan to set up an eCommerce site, as an online shopping channel.
The options
Businesses need to be aware that they can refinance their Bounce Back loan to extend the support beyond the initial emergency reaction. Although 68% aware of this facility, this still leaves a significant minority likely to miss out.
Second, they need to meet the deadline of 30th September. Some businesses understood that the deadline was at the end of September and would be processed for November but there were still 23% who did not know this. If businesses are to survive this period of extended uncertainty, they need to make use of all facilities they can and working with outsource providers, in areas such as IT Support, allowing associated wage costs to be put to better use.
SMEs need to bootstrap, understanding that they are working with very little cash flow. Every entrepreneur has to deal with uncertainty, but these are times when there is a great deal of it. It is a matter of riding out this uncertain time as best as these small- and medium-sized businesses can.