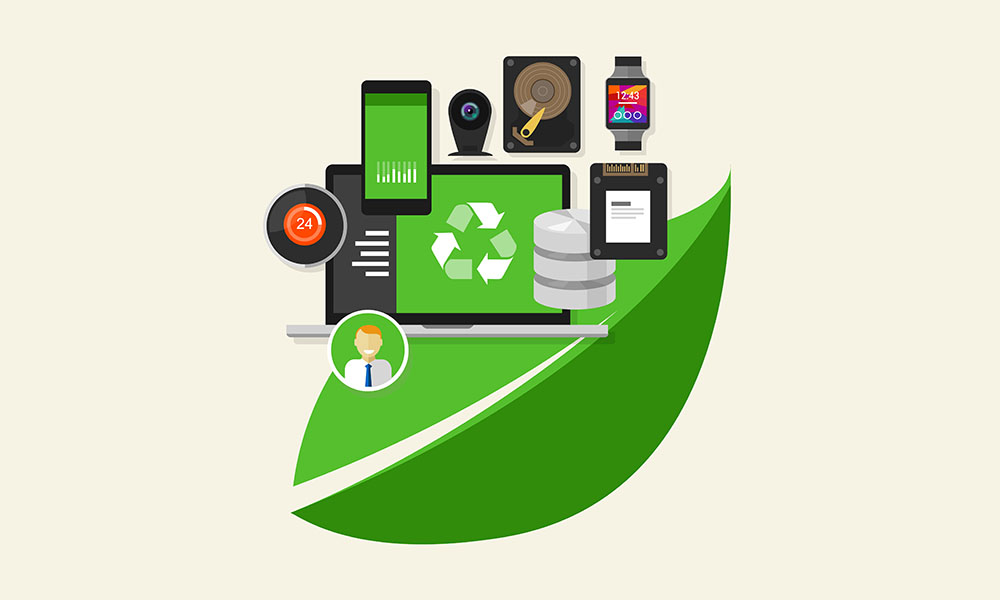 What to do with old computer equipment
Once you've been in business for a while, you're going to find yourself upgrading equipment, which begs the question of what to do with the old computer equipment.
Repurpose your old computers
Arguably your first course of action when you come to upgrade your computer equipment (or indeed any other form of equipment) is see if you can find a use for it elsewhere in your company.
Sell your old equipment
Even though a piece of equipment has ceased to be useful to you, it may still be of value to someone else.  Either in the world of business or as a private computer.
The fact of the matter is that if you just want a PC or mobile device for general internet surfing, emailing and such like, you may do very well with equipment which has been passed down from someone else.
You could opt to sell your machine directly, which may bring you the best price, or sell it to a company that refurbishes them and sells them on, often with some form of warranty. They may offer a lower price but generally offer the advantage of convenience and will save you time in the long run.
Trade in your old model
You may wind up with less than you would have done if you had sold the item yourself, but trading in your equipment can be a convenient solution.
Donate old computers to charity
Not all high-street charity shops accept electrical equipment, due to the need to safety check it all before resale. However, many will still accept devices that draw their power purely from USB as these are not attached to the mains.
There are, however, still plenty of charities which are more than happy to accept donations of old computer equipment. They will take it off your hands and resell, reuse or recycle it and you can bask in the glow of having done something ethical.
Another alternative is to gift via online portals such as Freecycle or Trashnothing which allow you to advertise your items for free, with like minded folks in your local area.
The Waste Electric and Electronic Equipment (WEEE) Regulations 2013 obliges retailers of electrical and electronic equipment to provide a free way for their customers to dispose of their old household electrical and electronic equipment when they sell them a new version of the same item.
Admittedly, some retailers are more enthusiastic than others when it comes to implementing their obligations, plus there can be some degree of interpretation as to what qualifies as the "same item", but the option is there and can be worth remembering.
Recycle old technology
Many local authorities will accept old computer equipment for recycling although you may need to take it to a designated recycling centre. Some charities, such as Access Space in Sheffield, recycle computers and load them with free, open-source software to resell to local people, while others do more traditional recycling, where they take the equipment apart and deliver recyclable elements to a recycling centre.
Always remember… Delete your old computer data
These days, the data on old computer equipment can be worth a whole lot more than the equipment itself. Therefore, whenever you move on old computer equipment you always need to think about the data on it and what needs to be done with it. Delete everything you can and destroy any data that includes personal information, passwords, banking info etc. before you pass your machine onto somebody else.