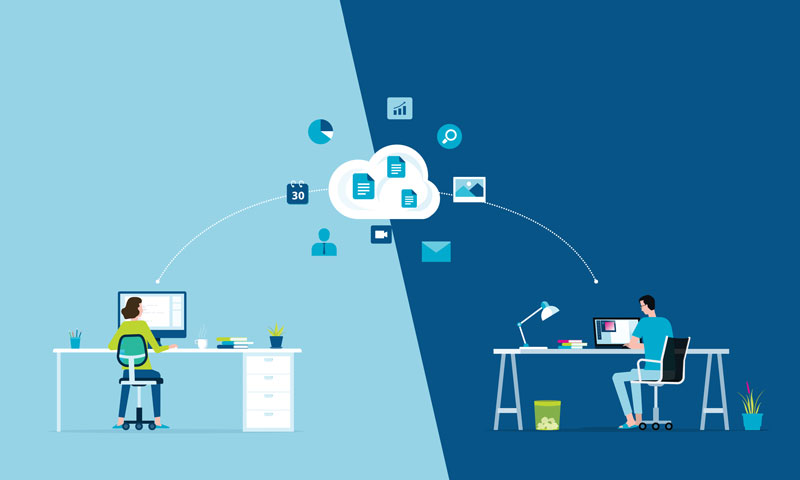 MS Teams Vs Slack
Some of the tech giants have built their businesses on seeing where small companies succeed and then either making them an offer they can't refuse or launching their own competitor product. Sometimes this works, sometimes it doesn't and sometimes both products find their own little niche.
For example, even though MS Teams could have been "inspired by" Slack, it has quite a number of behind-the-scenes differences that do add up to a very different user experience.
MS Teams has great integration with MS office, but overall integration is still a win for Slack
Microsoft's strategy with MS Teams seems to be fairly simple and very reasonable. It is bundling the app with its core office suite to enhance its "all-in-one-place" offering for larger corporations.
Possibly the most obvious example of this is the deep integration with Skype, which makes it a breeze to host and record online meetings.
Slack, understandably, doesn't integrate as well with MS Office (or Skype), but it does have much better integration with a number of other third-party apps.
MS Teams is almost an intranet, whereas Slack is still very much a chat app
MS Teams could just about substitute for a company intranet, largely thanks to its Activity tab, which is essentially a dashboard showing what everyone in the organisation is doing. This is at the top of the tabs list, followed by Chat, Teams, Messages, and Files.
Slack, by contrast, looks basically like an old-school chat app, even though it can actually support the same functionality. This may seem like a matter of preference, which, partly it is, but Microsoft's approach is probably the more practical one when dealing with large numbers of users while Slack's is probably better for smaller teams.
MS Teams wins the battle of the bots
Microsoft has two bots to Slack's one. T-Bot and Slackbot are basically much the same idea; they're the latest iteration of the old-school help wizard (although much slicker than Clippy ever was).
Where Microsoft wins, however, is with WhoBot, which, as its name implies, looks for people within your user base. Not only can it find people by name, it can also find people by area of expertise – at least it can if your organisation is using Active Directory (and has populated the fields effectively).
MS Teams is for corporates and Slack is for freelancers, microbusinesses and SMEs
In typical Microsoft style, MS Teams is pitched fairly and squarely at the corporate market. It's certainly available to smaller businesses, via Office 365 and Microsoft and, to be fair, is trying to get them interested. However, for many small businesses, MS Teams is probably going to be a case of using a sledgehammer to crack a nut and frankly, more effort than it's worth to use, even for free.
Microsoft may try to rectify this to push into the SME market and Slack may try to create a product specifically for corporates, but it might be best for everyone if the two companies acknowledge their differences and stick to their respective spheres of expertise.