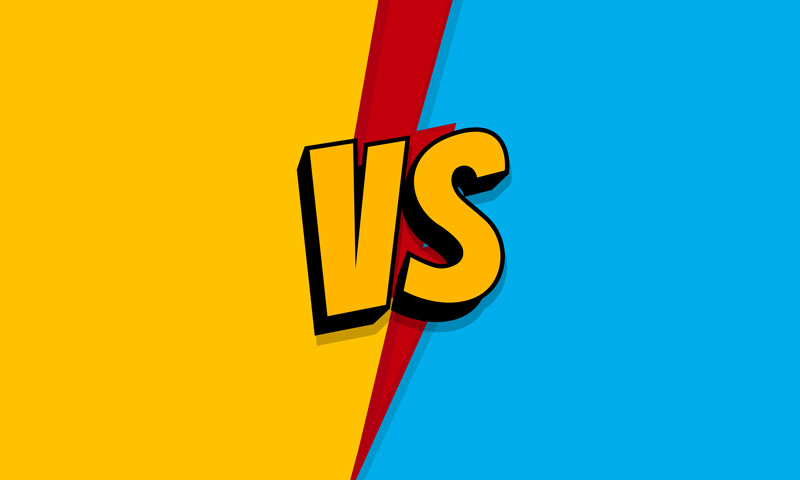 Teams v Slack: let the war of words begin
Teams Vs Slack – It was really only ever going to be a matter of time, and the market may need to prove that it is big enough for them both.   Slack may be willing to share (or have very little alternative).  Microsoft has never been known either for sharing or for playing nicely.  This is the company that, effectively, pushed Netscape Navigator out of the market.  It also made life really difficult for established gaming companies too.  It's notorious for taking out competition one way or another – and now it has set its sights on Slack
Microsoft wants to "reinvent what it looks like to work together." with Teams
That's the message from Jared Spataro, corporate vice president of Microsoft 365. It's also the reason why Microsoft is really pushing integration with its own Office tools (including Yammer).
It is planning to extend this even further with its new "Fluid Framework", which the company is promoting as a whole new way for people to collaborate to create documents in the Cloud. The company says that this will bring about the "breadth and depth" it believes Slack lacks.
Slack is still the clear winner when it comes to third-party integrations
A point that Microsoft is quietly overlooking is that Slack currently has over 1800 third-party apps that can be integrated into its service. This means that companies can essentially pick and choose what they want to integrate and what they don't. This makes is vastly more customisable than Microsoft's offering.
The essential difference between MS Teams and Slack
Microsoft is working to offer users an "all-you-can-eat buffet", whereas Slack is working to offer users a substantial a-la-carte menu of options.  Neither is necessarily better than the other, the key question is whether or not both companies can attract and retain enough customers to stay in the market.  The alternative, is whether one will take over the other.  Otherwise, Microsoft might do what it has done in the past and make Slack's owners an offer they can't refuse.
Teams Vs Slack Following the money
Microsoft has always been a company that has largely focussed on corporates first.  There have, however, been exceptions to this, such as the launch of the XBox, which is totally consumer-orientated.
The close integration with Outlook and Office365 and, probably to a lesser extent, Yammer may be enough to make Microsoft the top choice with enterprise customers.  This is particularly so, given that these are the sort of companies that are likely to have an established, working relationship with Microsoft.
Outside of this market, however, the situation is rather different.  SMEs do not necessarily need tools that facilitate communication and collaboration between vast numbers of people.  They are much more likely to want flexible, affordable software that can be implemented and learned easily.
SMEs are also more likely to favour software that allows for easy on and off-boarding of the freelancers on whom many rely. Right now, therefore, it would seem that the market is big enough for both of them, especially if they focus on their strengths and back off the public statements throwing shade on their competitor.