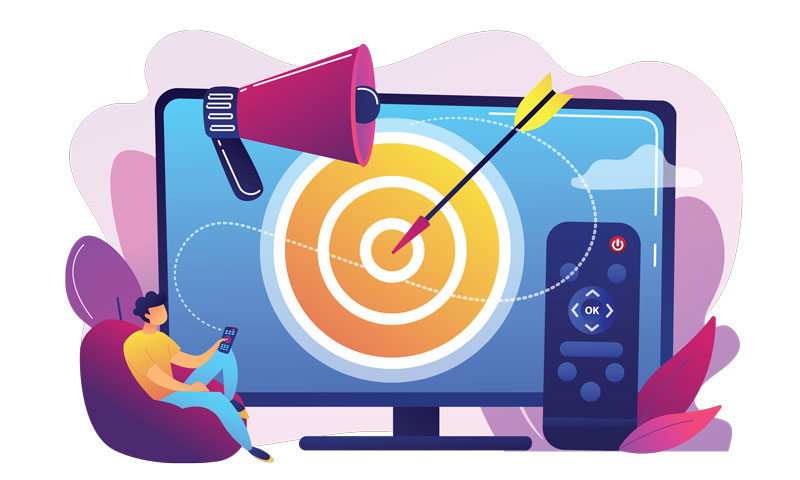 Digital Ads Conversions Propped Up By TV Ads
Digital Ads, have increased for many years now, as marketers and advertisers have moved away from traditional media, especially TV. This is largely due to its lack of attribution and trends moving more online.
However, new research from Viewers Logic shows exactly how much TV impacts on Facebook & Google click-through rates (CTR). We now have these figures thanks to the analytic company's tracking platform. And it's a lot more than you might think.
Clicks Came from Those Viewing 39% More TV Ads
The study shows those who clicked on Facebook and Google ads saw 48% and 42% more TV adverts respectively. Direct conversions (customers who went right to the brand's website) saw 28% more TV ads. While figures do vary by sector across gambling, online clothes retailers, travel and more, even financial services saw a 19% boost.
Why Is TV Having Such A Big Impact?
All traditional media, but especially TV, benefits from increased consumer confidence. As a heavily regulated form of advertising, brands seen on TV are perceived as more credible globally. (For information, ClearCast looks after advertising standards in this respect for the UK and the FTC for the USA.)
Additionally, TV ads may enjoy more active consumption than digital media does. Viewers often don't bother to skip commercial breaks, instead opting to watch the full set. This is in direct contrast to most online adverts, which are just a click or scroll away from being out of sight.
Lastly, TV offers a broad reach and frequency, so you're more likely to touch the full spectrum of the marketplace. (This can even help with developing new customer groups.)
Then Why Is TV Spend Down?
There are many reasons why TV advertising is expecting a nearly 50% drop in spending.
First, since even VoD ads are still fairly broad-brush, companies are choosing to focus on hyper-targeted ads. Second, making a TV ad is still fairly expensive. It's much cheaper to produce a Google or Facebook ad. And lastly, many companies are generally uncertain about their future and many marketing budgets are getting chopped as a result. This is having a knock-on effect across all media outlets, including TV.
Should You Buck The Trend?
In a word? Absolutely. With advertisers feeling the pinch, cost per million (CPM) is at an all-time low. And it doesn't take as much investment to get started with TV as you might think. Even a few thousand pounds can get you a decent run on a VoD network.
Plus, as this research has shown, you'll get MORE benefit from your digital spend if you layer on some TV too. That additional frequency builds more desire to purchase. Can you really afford to leave 39% of potential traffic on the table? Not likely.
Lastly, with more segmentation and tracking available in the market than ever before, TV is less of a shot in the dark. There are plenty of ways to track how many touchpoints your audience received through a connected TV. Overall, right now is an opportune time to start testing a digital + traditional multi-channel strategy.